Turn your event into a musical feast of recognition with the Zingoshow! A musical bingo where it's all about recognizing the music, checking if it's on your card and winning!
With a mix of music from the past and present with ballads, guilty pleasures and crackers that everyone knows. For some a trip down memory lane and for others a super cool night out. And win prizes too! With the Zingoshow you can be sure that bingo will never be the same again.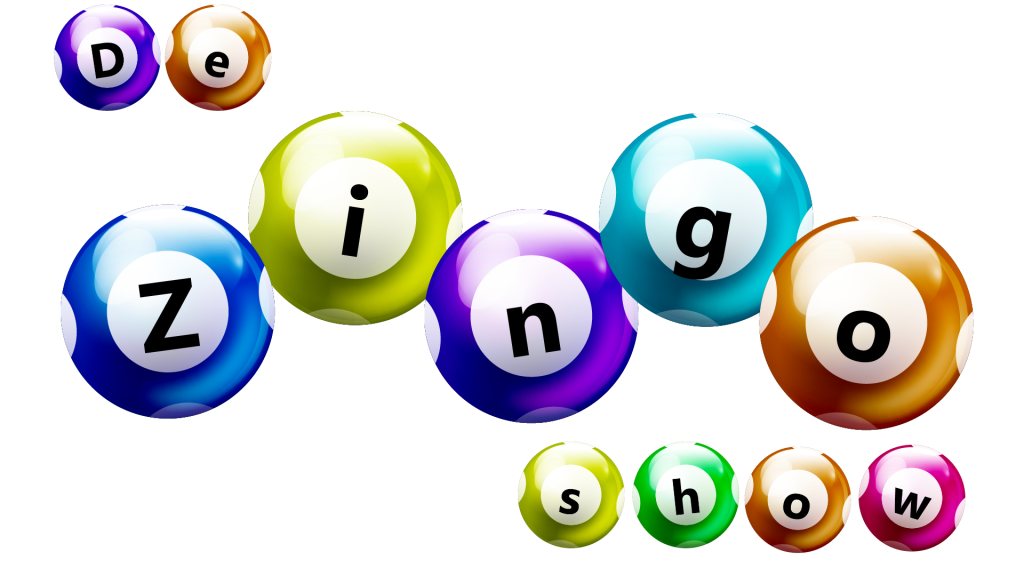 The Zingo Show is a super fun variation on the traditional binge game. Instead of the songs, fragments of small and big hits pass by during the super fun Zingo show! Participants each receive a zingo card and must try to recognize the music and then cross it off if it is on the card. Does the player have the row(s) we are looking for, or is the card full? Then you have ZINGO!!
If you book De Zingoshow you are assured of a fully catered show with high-quality sound, light and image. As a client, you take care of the prizes to be won during the show. Many organizations ask for help from local entrepreneurs, so that your prices really come from the region. Or consider sponsoring, for example. Don't forget: the prizes partly determine the success, fun and excitement during the show.
Depending on the number of participants or room size, we put together the right show for you. By default, the show lasts 2 hours and we play 2 rounds. During a round you can give away 3 prizes. Do you want to give away more prizes? That is always possible! Consider, for example, bonus prizes, consolation prizes and/or raffles.
Do you want to take your feet off the floor afterwards? In collaboration with JS Sound and Light we can then look for a suitable DJ for a small after party.
Pay attention! Keep in mind that the traditional bingo game falls under the Gaming Act. This can also apply to a musical variant, since the chance element is the same and prizes can be won (against payment). Therefore, always consult your local municipality before organizing this game and, if necessary, apply for the necessary permit. For more information, visit the website of the Gaming Authority.
The Zingoshow is a super fun musical interpretation of your event!
With this feast of recognition you are guaranteed to bring a lot of fun into your home, success assured!