Do you want to make the quiz night even more fun and complete? Order the Quizbox now!
This delicious and unique box full of delicious and honest snacks ensures that you also enjoy yourself as an inner person during The Quizshow. You can leave the ordering of the Quizbox to the participants themselves, or book it as a delicious gift. The boxes can be delivered as a batch to a (company) address or sent individually to all participants.
There are several variants composed with different products. We consciously choose not to add any drinks to the box, after all, everyone has his or her own preference. Would you like this or do you have other wishes about The Quizbox? Customization is always possible. Please contact us. The boxes composed by us have a content for about 4 people.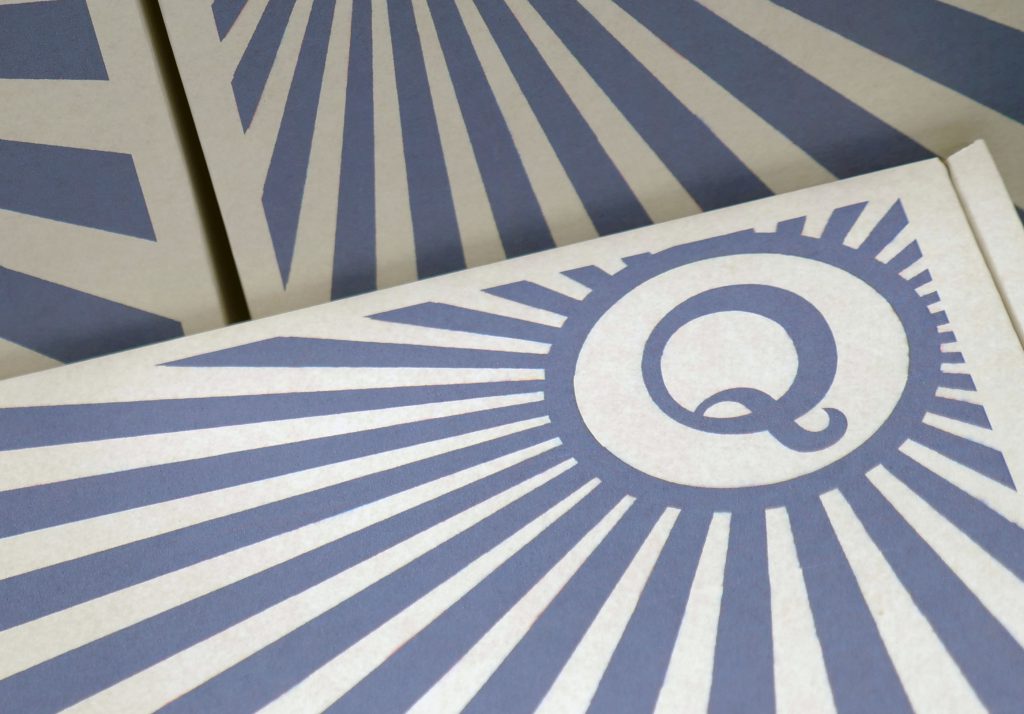 This delicious filled box consists of all kinds of goodies, such as cheese, herb cheese, dipsticks, double sausage, Mexicanos and sugared peanuts. This box is perfect for sending individually to participants.

Do you like a spicier filled box that puts the taste buds to work? Then go for the Quizbox Nice and spicy! This box is filled with spicy sausage, grill sausage, cheese sushi, sweet olives, dipsticks, dip, peanuts and cheese. This box is less suitable for individual shipment at warm temperatures due to the fresh meat components.

This delicious theme box is based on delicious and honest Zeeland regional products. Enjoy the delicacies that our own country offers and be surprised with this delicious taste sensation. The box is filled with, among other things, Mexicano's, 3 sausages, Zeeland bacon, dipsticks, dip and addictively tasty cashew sea salt chocolate chips. This quiz box is less suitable for individual shipment at warm temperatures due to the fresh meat components.

Nice and spicy and different

€ 24,95

This spicy quiz box is a variation of the 'Nice spicy' Quiz box, but filled with products that are more suitable for individual shipment. With the products in this box, we also know for sure that the taste sensation will be fantastic. With cheese slices, double spicy sausage, herb cheese, dip sticks, Japanese mix, TUCs, mustard-dill dip and addictively delicious cashew sea salt chocolate chips.
The Quizbox can be used and distributed in different ways. The box contains, among other things, fresh products. It is therefore important that the Quizbox reaches the participants as soon as possible after it has been prepared. Check out the options or let us know your wishes, and we will find the right solution!
Delivery to your location
Have the total number of Quizboxes delivered to your own company location. You are responsible for keeping it cool and having it collected by the participants. The boxes will be prepared and delivered to you on an agreed date. Fresh guaranteed! The shipping costs depend on the chosen delivery method and location.
Do you want complete unburdening and have the Quizbox delivered directly to the participants? Which can! We agree until when the number of boxes can still be adjusted, after which we start purchasing. The boxes will be prepared and shipped 2 working days before the quiz date.
Follow the box with Track&Trace
If you opt for central shipping to the participants, each recipient will receive a personal message announcing the box. Delivery can be tracked via a link. Delivery can also be checked via the link below.
All prices mentioned are exclusive of 9% VAT and shipping costs. Higher package and shipping costs may apply around holidays. Not all products are suitable for shipment in warmer outdoor temperatures. Contents of the boxes may differ based on stocks.